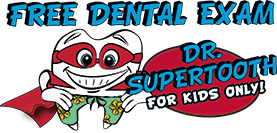 Dr. André L. Lewis

941-792-9392
1882 59th St. W.
Bradenton, FL 34209
Our Hours
Monday through Thursday
8:00am-1:00pm - 2:30pm-5:00pm
Friday
8:00am to 12:00pm
(non-patient day)
941-792-9392
Contact Us
Dr. André L. Lewis
Specialists in Pediatric & Adolescent Dentistry
1882 59th St. W.
Bradenton FL, 34209
(941) 792-9392

Your questions, comments and recommendations are always welcome. We invite you to call the office at the number above. If you would like to contact us through e-mail, please fill in the form below.