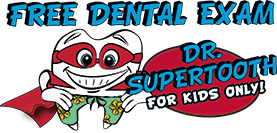 Dr. André L. Lewis

941-792-9392
1882 59th St. W.
Bradenton, FL 34209
Dr. Super Tooth Program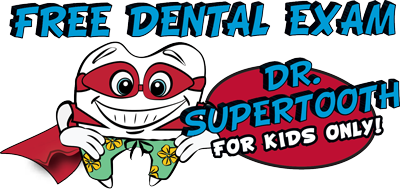 COMPLIMENTARY DENTAL EXAM!
YOUR CHILD WILL BE INTRODUCED TO
DR. LEWIS
IN A FUN, SAFE, AND
KID-FRIENDLY ENVIRONMENT.
Now that your baby has some brand new teeth, you will want to take good care of them. This will include using an infant toothbrush, providing a nutritious diet and scheduling an appointment with Dr. André Lewis, Pediatric Dentist!
The Dr. Super Tooth Program is specifically for children under 2 years of age
Remember, just as you schedule your baby with their Pediatrician for a "healthy baby checkup", now is the time to schedule a "healthy baby oral checkup" with Dr. André Lewis!
Complimentary Exams for Children Under Age 2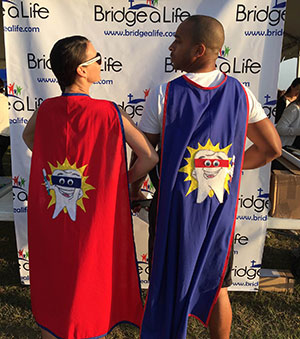 The most important factor in preventing cavities in preschool age children is early dental intervention. It is highly recommended that your child's first dental examination should be done on or before their first birthday.
As a preventative based practice, we are committed to this philosophy and therefore offer complimentary dental examinations to children under age 2.
These appointments are based on educating parents in the care of their childs' teeth and discussing preventative measures to help prevent dental disease. Helpful hints in brushing a reluctant child's teeth, proper fluoride regimens and dietary factors in preventing cavities are among the many topics covered in this exam.