Meet Our Team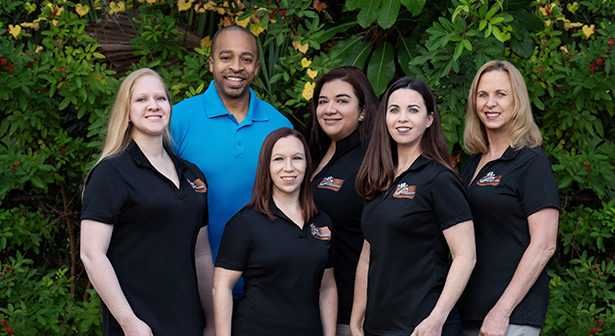 Your child is in great hands every time they visit Dr. André. Read below for an introduction to each one of our smiling team members.
Donna R.
Donna joined our office in 2019. She's a Certified Dental Assistant (CDA). She was born & raised in Manatee County. She enjoys family time and beach days.
Heidi O.
Heidi graduated from Manatee Technical Institute dental assisting program. She has been with our office for over 10+ years. She spends most of the time at the front desk but you may occasionally see her in the back cleaning teeth. She is married to her husband Nick. She has a son, step daughter, and three grandsons and enjoys live music, bowling, the gym, and cooking.
Brooke G.
Brooke has worked as a dental assistant in our office since 2010. She was born and raised here in Bradenton and is very involved in her community.
Daniela D.
She is born and raised in Florida. Daniela has been in the dental field for 8+ years and has been at our office since 2019 at front desk. She has a son and enjoys spending time with her family, shopping, trying new restaurants and is the founder and CEO of Zonnique Creations.
Linda K.
Linda has worked as a dental assistant for over 30+ years and has been in our office since 1993. She enjoys dancing, kayaking, gardening, fishing and spending time with her family and pet bird. Her daughter is a physical therapist.