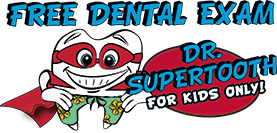 Dr. André L. Lewis

941-792-9392
1882 59th St. W.
Bradenton, FL 34209
Healthy Kid Friendly Recipes
From Dr. Lewis' kitchen to yours, checkout these dentist approved kid friendly recipes.
Chocolate Banana Smoothie

Ingredients

- 1 cup of milk (Dairy or non dairy)
- 2 Frozen bananas
- 1 tbsp honey
- 1 tbsp cocoa powder (unsweetened)
- Whipped cream (Optional)

Instructions

- Add all ingredients to blender and blend until creamy and well combined.
- Add whipped cream (Optional)
- Serve immediately

Strawberry Smoothie

Ingredients

- 1 cup plain whole milk yogurt
- 1 cup trimmed and sliced strawberries
- Fresh lemon juice (optional)
- Maple syrup, agave, or honey (optional)

Instructions

- Add yogurt and berries to blender. Blend until very smooth, about 30-60 seconds.
- Taste and add a few drops of lemon juice. 1 tsp- 1 tbsp of the sweetener of your choice. Add little by little until desired taste.
- Serve immediately or store in an airtight container for two days in the fridge.
- Shake well before serving. If you plan to store it, add the lemon juice

Granola Balls

Ingredients

- 1 ½ cup old fashioned oats
- 1/2 cup dried blueberries
- 1/2 cup cranberries
- 1/2 cup chopped walnuts
- 1/4 cup mini chocolate chips
- 1/3 cup peanut butter
- 1/3 cup honey

Instructions

- Combine oats, blueberries, cranberries, chopped walnuts and mini chocolate chips in a bowl and mix well.
- In a separate bowl combine peanut butter and honey and stir until smooth.
- Pour peanut butter honey mixture over the granola mix and stir until everything is coated.
- With wet hands, roll into balls, about an inch wide. To make them easier to roll, you can put the mixture in the fridge for 20-30 minutes to let firm.
- Serve immediately or store in an airtight container. You can use wax paper in between layers to keep balls from sticking.
- Enjoy

Cheesy baked zucchini bites

Ingredients

- 1 ½ cups (7.5 oz) packed shredded zucchini
- 1 large egg, lightly beaten
- ¼ to ½ cup shredded sharp cheddar cheese or a blend of cheddar and Monterey jack.
- ¼ cup panko or regular breadcrumbs
- ¼ teaspoon dried basil or 1-2 teaspoon fresh
- ¼ teaspoon garlic powder and salt
- 1/8 teaspoon pepper

Instructions

- Preheat oven to 425 degrees
- Line a rimmed baking sheet with parchment paper and lightly coat with cooking spray or lightly grease an unlined baking sheet.
- Place the shredded zucchini in a clean kitchen towel and wring out all the excess water over the sink until the zucchini is dry. You should have a little over 1 cup after squeezing out the water.
- Place the zucchini and remaining ingredients in a medium bowl and mix until combined.
- Drop the mixture by tablespoons on the prepared baking sheet and lightly press the mounds with your hands to flatten slightly.
- Bake for 16-20 minutes until edges are golden.
- Enjoy!