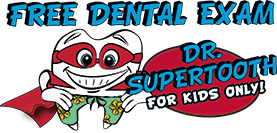 Dr. André L. Lewis

941-792-9392
1882 59th St. W.
Bradenton, FL 34209
Why Parents Choose Us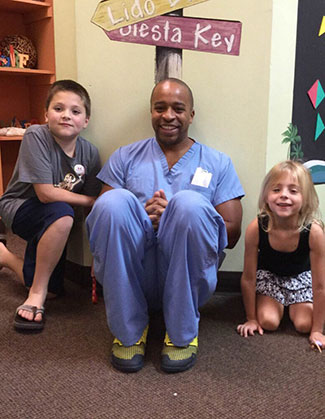 Choosing a dentist to care for your child is an important decision. Early dental care will set the tone of your child's attitude towards dental treatment forever. Healthy habits learned in childhood under the guidance of your child's dentist will lead to better oral health throughout adulthood. That is the premise – and the promise – at All About Kids Pediatric Dentistry.
We focus on creating the right atmosphere and environment for children, teens, and those with special needs. Using gentle and child friendly communication, we set the tone of dental care at a relaxed and trusted level. From our brightly patterned scrubs to our whimsical wall hangings, we make sure your child never feels threatened or fearful. Beginning any new dental treatment can be an experience that causes anxiety; in children this is especially so. We take the time to put your child at ease through these new experiences, ensuring it is painless, caring, and supportive.
One of the keys to our practice is the time we take to get to know our young patients. We learn about their schooling, friends, even favorite toys. We take the time to explain in simple terms what we are doing and why. We teach them how to use good oral hygiene to preserve the beauty of their smiles, even as they grow into them.
At our pediatric dental office, we understand that everything we do and say will impress the minds and future health of our patients. That is why we take our job so seriously. Professionalism on our part may look casual; that's our way of creating a child's confidence in calm surroundings that will allow our technical expertise to work.
You might say that our specialty dental practice is composed of a large mix of comfort, education and care combined with the latest technology. To all our patients and their parents, we say "Welcome Aboard".