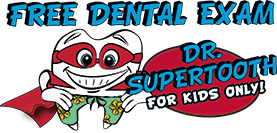 Dr. André L. Lewis

941-792-9392
1882 59th St. W.
Bradenton, FL 34209
Office Hours & Scheduling
Our Hours
Monday through Thursday
8:00am-1:00pm - 2:30pm-5:00pm
Friday
8:00am to 12:00pm
(non-patient day)
Contact Us
Phone: 941-792-9392
Fax: 941-795-4057
Email: Click Here
Do you want to see what we are all about before you schedule an appointment?

If you are new to our office, we welcome visitors who just want to see what we are all about. Often such a visit is just what a small child may need to be comfortable in a new setting. We have a very open setting which is conducive to a very relaxed atmosphere for our patients and their parents. Please call to arrange ahead of time.
Our Schedule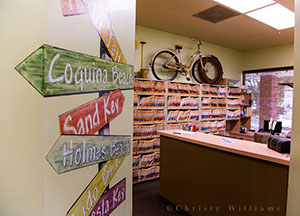 We'll do everything we can to schedule an appointment that is convenient for both you and your child, which may change depending on the needs and age of your child. We do our best to keep to our schedule, however sometimes a child needs a little more attention, care and time. We ask for you to be patient with us if this keeps you and your child waiting; keep in mind your child will receive the same care and attention!
Additionally, we know that most parents prefer not to take their child out of school for a morning visit, however often times these are the best for a child as he or she is fresh and awake, not tuckered out from a long day at school. This most often goes a long way towards a smooth visit. Of course, we will always work with you to schedule the best time that works for everyone.
Cancellations
As a courtesy to you, our staff will attempt to reach you and confirm your child's appointment 24-48 hours in advance. We understand that situations may arise that require you to cancel your child's appointment. If possible, please provide our office with a 48-hour advanced notice of cancellation. This will allow us to provide treatment for some other child that may also require our care and attention. Parents that routinely fail their appointments or give less than 24 hours notice, may be subject to a $35.00 cancellation fee.